100 hours Yoga Healing Foundation Course
with Yoga Healing Institute
6 months – Starts Summer 2021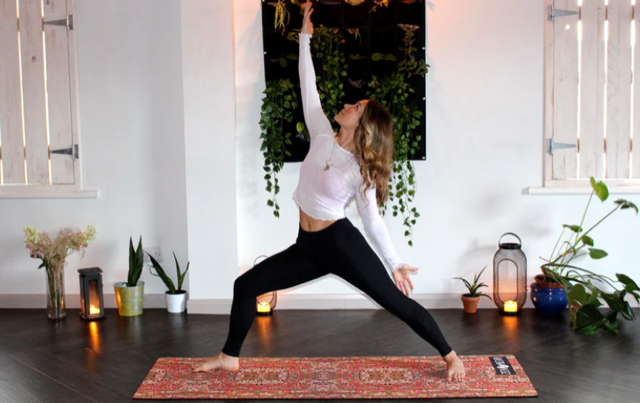 Are you a yoga student who would love to learn more about Yoga? Are you interested in Yoga Philosophy and it's origins? Would you like to know how to sequence yoga classes for yourself and learn what benefits they are bringing to you? Are you thinking about becoming a yoga teacher but not too sure?
Our 100 hours Yoga Healing Foundation Course will take you on this journey and more. You will learn How Yoga Works, key yoga postures, sequences, breathing and relaxation practices, plus be introduced to the ancient Indian medicine, Ayurveda, the yoga diet, the mind body connection, neuroscience and how you can improve your health and well being through yoga.
By the end of the course you will feel healthier, have more energy, hold more awareness, and be more confident in your yoga practice. You will learn what lifestyle, well-being and self care practices can help you at different or challenging times and feel empowered in knowledge and confidence that you are doing the right things for yourself.
Within the 100 hours Yoga Healing Foundation Course you will attend 50 hours of online training seminars with Senior Yoga Teachers Anthea Simpson and Claire Rodgers, be given light reading homework, plus gain 6 months unlimited online yoga classes with the whole Yoga Healing Team plus receive two mentoring 1-2-1 sessions with your assigned Yoga Supervisor who will also be your key contact throughout the whole course.
Training Seminar Dates:
Saturday 24th & Sunday 25th July
10am – 12pm & 2pm – 4pm
Saturday 21st & Sunday 22nd August
10am – 12pm & 2pm – 4pm
Saturday 18th & Sunday 19th September
10am – 12pm & 2pm – 4pm
Saturday 16th & Sunday 17th October
10am – 12pm & 2pm – 4pm
Saturday 13th & Sunday 14th November
10am – 12pm & 2pm – 4pm
Saturday 11th & Sunday 12th December
10am – 12.30pm & 2pm – 4.30pm
Reading Practice
1 hour per week
Yoga Practice
1-2 online yoga classes a week
Mentoring Sessions
x2 one hour sessions over 6 months
Training Cost:
Full Payment of £1,200 by 1st June 2021 or
6 monthly payments of £250 from 1st July – 1st December
*At the end of the course you will be authorised to study on our 100 hours Yoga Healing Teacher Training which will commence in January 2022 certifying you as a yoga teacher on it's successful completion.
Open to All Students of all abilities and ages plus yoga teachers who wish to refresh their foundation knowledge.
Interested?
Come and book onto our Q&A Intro Session on Saturday 27th March from 1pm – 2pm by clicking below:
100 hours Yoga Healing Teacher Training Course
with Yoga Healing Institute
Authorised by Yoga Alliance Professionals
6 months – Starts January 2022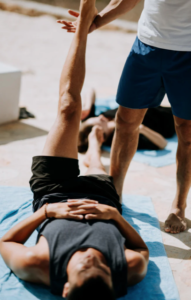 Have you been practising yoga for 2 years or more? Have you undertaken our 100 hours Yoga Healing Foundation Course. Open to all Yoga Healing Trainees who have completed their foundation course. This part time 6 month yoga study takes you deeper on your yoga journey to learn more about the anatomy and physiology of the body, how to prepare for teaching, class planning and management, all the different styles of yoga and much and much more.
Please note interest in this course to our Senior Teachers by clicking on the button below to contact us.